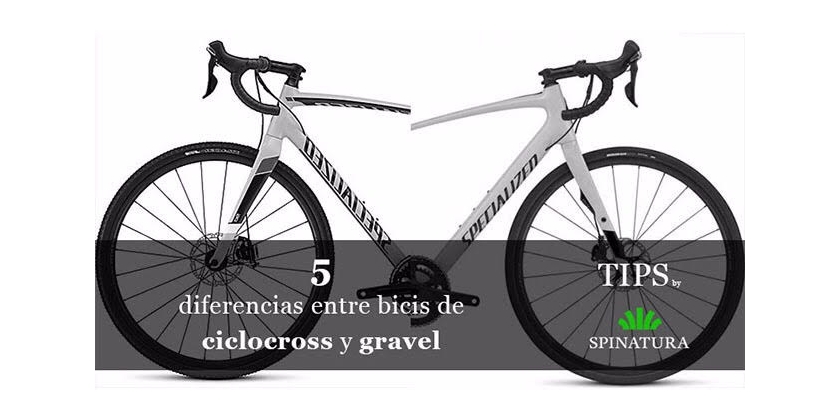 We hear the term Gravel bikes more often than ever...What are they? They are a sub-discipline of the road bike we all know. The comfort and versatility they offer makes them perfect for long gravel roads, or for city transportation as well.
These bikes are commonly confused with cyclocross (CX) bikes, and even with road bikes. They share elements such as a stiff fork, road/curved handlebars and mostly, 29-inch wheels. Check out the list below for main differences:
1. Purpose
- Gravel: Not made for high speeds or competition.
- CX: It's basically a road bike made to compete in gravel terrain.
2. Geometry
- Gravel: Designed to travel long distances, it has a comfortable and stable frame geometry.
- CX:  Designed for competing an average of 2 hours, thus, they sacrifice comfort.
3. Horizontal tube
- Gravel: Horizontal tube is curved in most models for more stiffness.
- CX: Horizontal tube is parallel to the ground.
4. Pedals
- Gravel: These bikes have lower pedals for a relaxed position.
- CX: With higher pedals, these bikes can avoid obstacles during the race.
5. Weight
- Gravel: These bikes are usually heavier, they need to be stiff enough to carry loads.
- CX: These are light weight bicycles for better race results.
Specialized Diverge (Gravel) and Specialized Crux (CX), in respective order:
We encourage you to try our Gravel tours:
With the kind support of Specialized, we offer these routes aboard the Diverge model.
Would you like to try this bike?
Contact us at hello@spinatura.com, gear up and come ride with us!
TEAM SPINATURA